You borrow a epub ebook from public library, it is difficult to read epub in Kindle 3 that doesn't support drm epub format, epub with DRM protection means that you can't read in Kindle. Fortunately, you can remove DRM protection, convert to Mobi format and read it freely in Kindle reader.
When you borrow a ebook from public Library, what you are really downloading is an
.acsm
file. There is a lot of confusion about this file type as the .acsm is not your actual eBook. It is just a link to your eBook that allows a program like Digital Editions to download the actual book, When Digital Editions sees the .acsm file it will automatically download the PDF or ePUB file, which is the actual eBook, so you only remove drm from epub/pdf file, not from .acsm file.
This tutorial is to remove your public library ebook and convert it to .mobi format using Calibre.
What You Need:
1).
Install Adobe Digital editions, you can skip to next step if you have already installed.

2).
Open epub/pdf ebook in digital editions, you must make you can open ebook digital editions.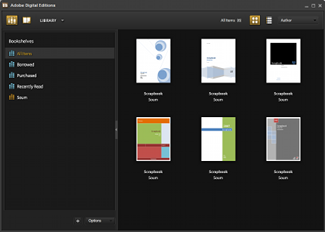 3)
After add DRM epub in digital editions library, Run ePub DRM Removal, select epub books from Digital Editions library folder or Sony reader library folder, set output epub file location and filename.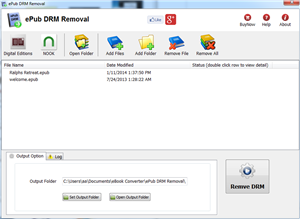 4)
When you're ready to removal DRM protection , click "Removal DRM" button. After a few seconds, you'll have an new ePub book in output folder.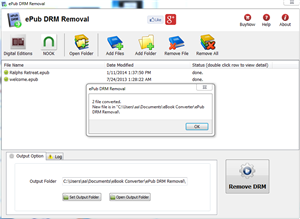 5)
Once find decrypted ePub file in Windows Explorer , run calibre and drag and drop new epub into calibre.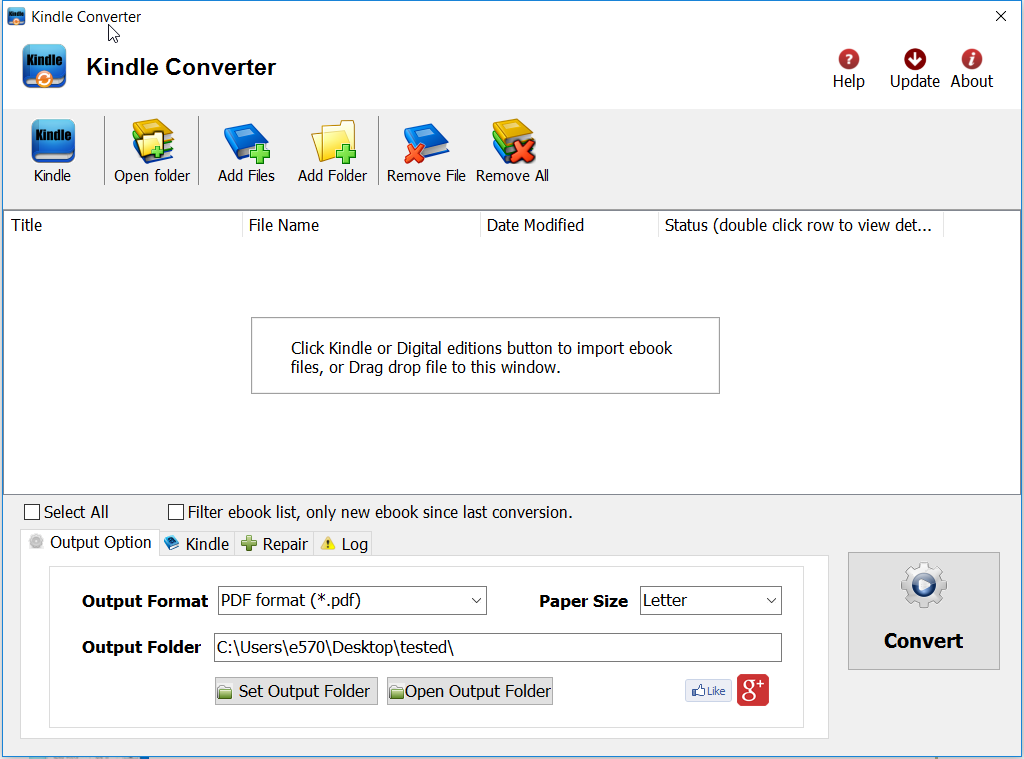 6). Select your file and click Convert E-books.

7). In the pop-up window that appears in the drop down box on the right hand side make sure that Output format is selected as
Mobi
format.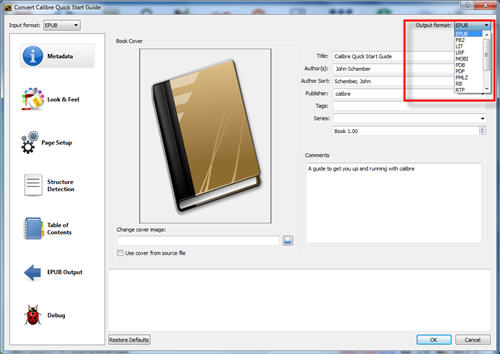 8). It will work fine and create a new azw file that support by Kindle, just copy new .azw file to Kindle, you can read Public library book in Kindle, enjoy reading….